Open Space Church is a community of faith, a congregation of
people exploring faith through worship, fellowship, Bible study, music, and prayer.
​
We invite you to join us on the journey of exploring, creating, seeking, discovering, and encountering God
A church that meets
Thursday
Nights
NOTE: Due to coronavirus, Open Space Church is not having services for March and April. Follow us on the news blog for updates on reopening.
[normally] Every Thursday we normally have something, and we follow this rhythm to our life as a community:
1st Thursday - Worship
2nd Thursday - Open Art Night
3rd Thursday - Open Art Night
4th Thursday - Worship
I'm a paragraph. Click here to add your own text and edit me. It's easy.
A place where your gifts of art and music are valued, where you can be a part of community without giving up your self.
​
Whatever your background
​
Wherever you are in your walk of faith
​
Whatever your past
​
​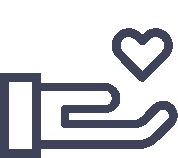 He has told you, O mortal, what is good; and what does the LORD require of you but to do justice, and to love kindness, and to walk humbly with your God?
The voice of the LORD cries to the city (it is sound wisdom to fear your name): Hear, O tribe and assembly of the city!